"Enter as a Guest, Leave as a friend"
To Order or make inquiries : Call 601-446-5354 or Send

 Email
~
We would like to take this opportunity to cordially invite you to browse through our website. You will find many highlights including special offerings available on our jellies, jams, salsas, preserves, butters and our wonderful scented goat milk and glycerin soaps.
Feel free to visit our website often and if you are ever in Natchez Ms., we invite you to visit the store!
To Order: Call 601-446-5354 or Send Email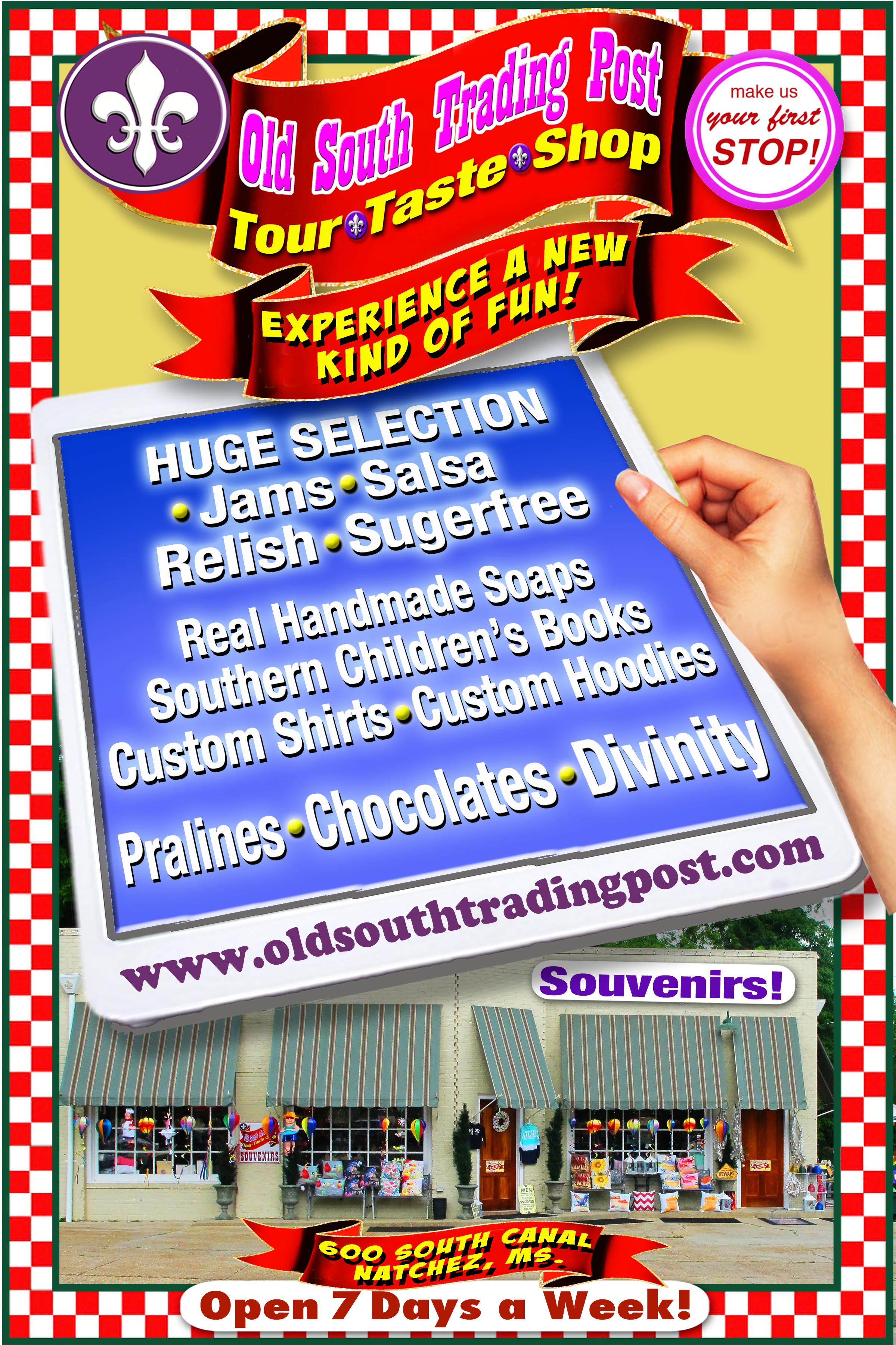 600 South Canal Street!
Natchez, Mississippi
OPEN 9:00 to 5:00 Monday – Sunday
More Jams, Preserves, Salsas, Cookbooks, Accessories, Chocolates, Candies, Coffees, Children's Items, Ghost Books to mention just a few expanded items
To Order: Call 601-446-5354 or Send Email